Death, Grief, & Mourning
The mystery of death is part of the enigma of the soul and of life itself; understanding death really means understanding life. During life as we know it, the body is vitalized by the soul; upon death, there is a separation between body and soul. But the soul continues to live on as it always has, now unfettered by the physical constraints of the body. And since a person's true character — his goodness, virtue, and selflessness — lies in the soul, it is logical to assume that he will ascend to a higher state after fulfilling his responsibilities on Earth.
---

Yahrzeit/Memorial Reminder

Is There Life After Death?

How to Cope with Grief

Stronger in the Broken Places: 3 Steps to Build Resilience 
Webinar: Reincarnation and Afterlife
Explore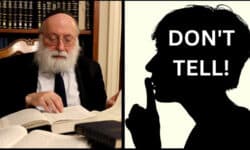 In the Kabbalah we find precious information about our past lives, but it was kept under cover for centuries. Why? Do you remember your past life?
Read More
View All