Vayakhel
In order to build a House that will represent unity, it is essential to assemble the people in unity.
Moses gathers the people close, assembling them as one and stresses the importance of Shabbat. After downloading the Tabernacle plans upon Mount Sinai, Moses now diagrams it for the people. The people bring all of the materials needed for building, and than some. A team of expert craftsmen builds the Sanctuary and all its furnishings. The detail of the description is exquisite, enough so that we may emulate this template and build the spiritual equivalent into the many details of our lives.
Explore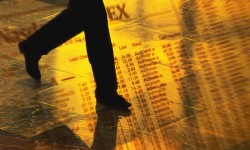 Perhaps our current economic meltdown is an unprecedented opportunity to give us all pause to think about the meaning of trust. And to learn the most vital lesson of all: The foundation of all trust is trust in G-d.
Read More
View All