Maggid
The Maggid of Mezeritch, Rabbi DovBer, was a a disciple of the Baal Shem Tov and the teacher of Rabbi Shneur Zalman of Liadi.
He was the link between the Baal Shem Tov and the founder of Chabad Chassidus.
Explore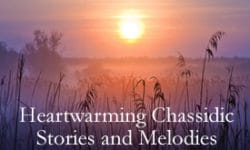 Join Rabbi Jacobson in this intimate setting and experience the warmth and soul expressed — like nowhere else — in Chassidic stories and songs.
Read More
View All