Location: BOCA RATON, FLORIDA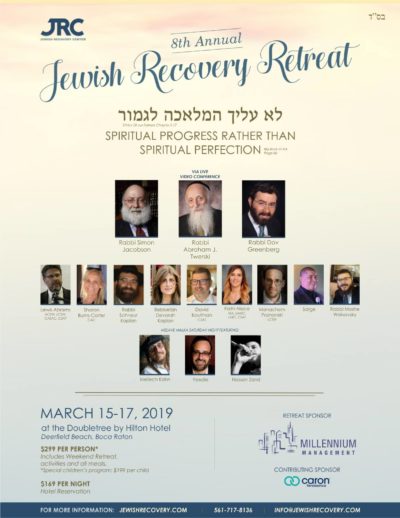 Join Rabbi Jacobson at the Annual Jewish Recover Retreat hosted by the Jewish Recovery Center. The JRC's continuing goal is to provide Jewish alcoholics and addicts a welcoming and confidential environment in which they can pursue their recovery and benefit from spiritual fellowship and camaraderie.
To view a complete schedule of the Retreat, please go here.
To reserve a spot at the Retreat, please go here.