Bring the High Holidays Home
Join
Free exercises for self-mastery and growth.
Subscribe
Ayin Beis: Existence Unplugged
Join
Sunday, July 18 @ 3:00PM
#MeaningfulLIVE
Join
Sunday, July 18 @ 8:00PM
MyLife: Chassidus Applied
Advanced
Watch
Monday, July 19
Soul Vitamin
Watch
Tuesday, July 20
Soul Workout
Practical insights and step-by-step exercises for personal growth and self-mastery drawn from 4000-year-old wisdom of Kabbalah.
Read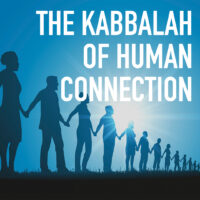 Wednesday, July 21 @ 8:30PM
Weekly Masterclass
Watch
Enjoy timely and relevant insights by Rabbi Simon Jacobson
Read
Saturday, July 24 @ 10:00PM
Live Event
Tanya Applied: A journey into the deepest teachings of Torah and their application to our personal, emotional and psychological lives.
Join
+ Export Events