Faith
It is having confidence in your purpose more that a crutch upon which to lean.
Faith is not a religious thing. You either have trust and confidence in the essence of existence or you do not. Contrary to popular belief, a side effect of faith in your Creator is faith in your own self. It makes sense: if you have faith in your Creator you have faith in your Creator's creation, you, and every other creation in existence as well. This is why faith is so important: believing in a Higher Power means you believe in your power here on earth embedded within you by the Higher Power, to transform matter into spirit and earth into heaven. Faith is humility, and it allows you to be the best you could ever be.
Explore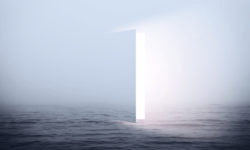 The key to the secret of faith is the connection to the eternal. Everything in life around us is mortal, temporary – impermanent. Everything erodes, ages. Change is the only constant. This is true even when life is going well; how much more so under duress, which shakes the very foundations of our beings. The only way we can transcend change – and especially the ever-shifting center of gravity resulting from the painful scars of oppression – is by connecting to the eternal, something that is not subject to the mortality and variations around us.
Read More
View All