Soul & Mystical
Have you ever burst into tears for no apparent reason? That is your soul calling out to you, saying hello.
Wait, does Judaism even believe in such things? I thought they were Far-Eastern ideas and New Age concepts. Isn't the Torah about ritual and performance – do this, do not do that? The Hebrew school I went to never mentioned a soul, and it certainly wasn't a mystical experience. What does my soul even look like? How do I know when I've seen it? How may I touch the mysteries of mysticism?
Explore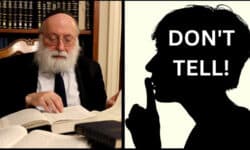 In the Kabbalah we find precious information about our past lives, but it was kept under cover for centuries. Why? Do you remember your past life?
Read More
View All