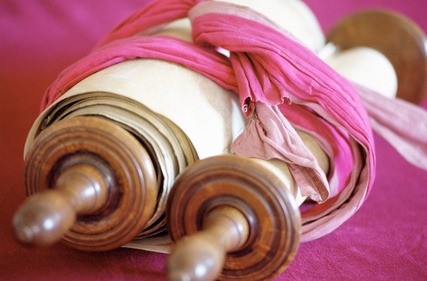 Simchat Torah
Dancing! Singing! Epic Torah readings! Simchat Torah is time of mystical, transcendent fun. Uncover the deepest meanings of Simchat Torah and Shemini Atzeret.
Shemini Atzeret/Simchat Torah 2022: October 17-18.
The joy of Sukkot reaches its peak during its final days. At the conclusion of the Torah reading cycle, we dance with the Torah during Hakafot. These autumn festivals are a celebration of reuniting with the Creator and transcending our personal boundaries. During Simchat Torah, dancing is a form of repentance — we return to our purest selves through uninhibited joy. Discover the mystical, Kabbalistic meaning of these joyous days in the Meaningful Life Center's archives.
---

Dance Away
 MP3 Class: Sukkot and Simchat Torah – Joy

Simchat Torah: Through Water and Fire

Scrolled: Equality on Simchat Torah
Explore